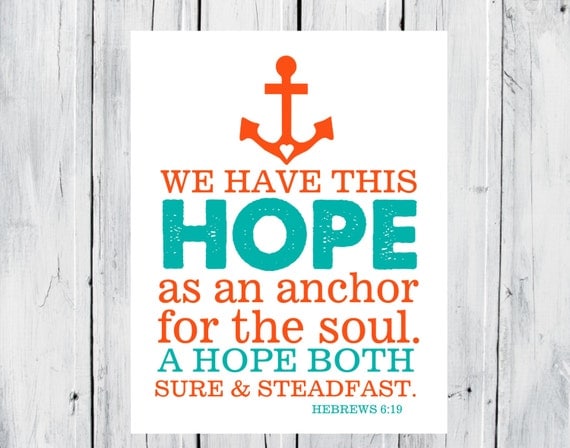 It seems a stupid question; to hope or not to hope? The obvious answer is, "to hope." Because hope is what brings peace during times of tribulation. Hope is what makes it possible to be patient for what we do not see. But what about when hope is lost? The fall from hope is so sorrowful, so painful, that surely it would have been easier not to hope at all. To hope puts you at the risk of losing hope. So I ask it again, to hope or not to hope?
The doctors have not told me it would be impossible, they have merely stated that my odds are very slim without treatment. Well, I tried the treatments, and they were not for me. But it doesn't matter, it's not the doctors that I'm listening to.
God spoke to me several years ago. He told me I would be a mother. He did not tell me how or when, just that I would be one. It was in the early years of my infertility- I had just received news from a very unwelcome Aunt Flo that I was not to be a mother quite yet. I was disappointed and worst of all, I was starting to realize that Dean and I might have a problem with infertility. The fear of never becoming a mother was starting to take root. I cried out to God with my fear and less than five minutes later I received a text from a good friend. She sent me Psalm 113:9 "He settles the childless woman in her home as a happy mother of children. Praise the LORD." Now I know it was my friend who texted those words to me, but I truly believe in my heart that it was God who spoke them to me. He spoke words of hope. I have held fast to those words. I revisit that Psalm over and over again. It gives me peace when I begin to fear and it gives me patience when I can't see how I will ever become a mother. I have hope.
I thought I lost that hope once. It was after my first fertility treatment. A nurse called with my blood work results,
"I'm so sorry, but you are not pregnant" She said. I cried bitterly for an hour on my kitchen floor. It sounds pathetic, but that month I had dared to hope that it was finally my turn. I had not allowed myself the excitement of hoping for over two years because of fear. I feared that my hopes would shame me. I feared that if I never received what I was hoping for then I would lose everything I ever believed in- my God, my savior, my sweet Jesus. So there I was on my kitchen floor, sobbing. Mourning the loss of something I had never actually attained. I couldn't make sense of the situation in my head, "I had 3 viable eggs. They told me there was a chance of multiples. How can I not even have one?" I was falling from the highest point I had ever allowed my hopes to reach. The sorrow of that moment still brings me to tears.
I had imagined telling my closest friends and family the wonderful news. I had imagined my belly swelling to the size of a beach ball while I kept my athletic build and even lost some of the pudge around my butt. I had imagined Dean holding his son or daughter for the first time. I had imagined so many things, and in the span of a 30 second phone call, I lost them all. It was in that hour of mourning that I thought I lost my hope. There was too much sorrow to allow any room for hope. But then my sobs eased to silent tears and then eventually even the tears stopped.
I sat there on my kitchen floor in silence. Completely still, without a thought on my mind. It wasn't a numb feeling; I was still sad, but at the same time I was ok. It was a peacefulness that surpassed my understanding. I felt God press these words into my heart, "Not yet, dear one."
God did not leave me or forsake me. He was with me in my joyful imaginings and He was with me on the kitchen floor. He wept with me, He held me, and He comforted me. I no longer feared what would happen if I lost all hope, because I realized my hope was in something far greater than just the desire to be a mom. My hope was in Jesus and nothing could take that away from me.
I choose to hope.
Romans 5:2-5 
Through him we have also obtained access by faith into this grace in which we stand, and we rejoice in hope of the glory of God. More than that, we rejoice in our sufferings, knowing that suffering produces endurance, and endurance produces character, and character produces hope, and hope does not put us to shame, because God's love has been poured into our hearts through the Holy Spirit who has been given to us.